What to talk about today? Hmmm... I really don't have much. Let's start with a special Rest In Peace for David Carradine.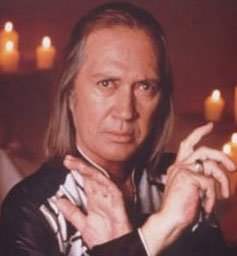 What a regal and enchanting photo! I've always been pretty neutral on him, but being that he was Bill, I'll pay him his deserved respect.
Realistically, I'm not going to write anything today of any worth to society, so here are a few ridiculous videos that may or may not be funny to you:
So there you go. That's my mail-in post for the day.